Keeping social distance but still enjoying trips out, this time to Billy Bob's in Embsay.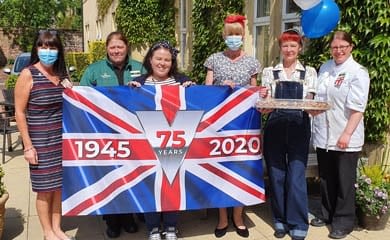 Thank you to Morrisons Keighley for donating afternoon cream cakes and assorted goodies for our VE day celebrations. Morrisons provided these in recognition of Captain Tom's fundraising for the NHS. Thank you all!
Members of Margaret's care team getting ready for VE Day. Wearing current battle dress!